The Trust Board is led by the Chair and has executive and non-executive members.

The Chair and Non-Executives are appointed by the Council of Governors for a specific period of time. The Chief Executive and all Executive Directors are appointed on permanent contracts by the Trust Board.
Jane McCall - Chairperson
Date appointed: January 2018

Appointed as Trust Chair in January 2018, Jane has significant experience as a Non-Executive Director in the NHS, including at Stockport Foundation Trust and University Hospitals of South Manchester Foundation Trust; the latter as Deputy Chair. Her background is in social housing.

In addition to her role with the Trust, she holds Non-Executive positions with the Information Commissioner's Office, and was an external member of the House of Commons Commission until April 2021.In May 2020, she became the Chair of Peaks and Plains Housing Trust, a social housing provider based in Macclesfield.

Jane is the Chair of the Board and of the Council of Governors. She also Chairs the Nomination and Remuneration Committee of the Board, and serves on the Council's Nomination Committee.
The Chief Executive and all Executive Directors are appointed on permanent contracts by the Trust Board. The Chairman and Non-Executive Directors were appointed by the NHS Commissioner for a specified period of time. However, the Council of Governors became responsible for the appointment and removal of the Chair and other Non-Executive Directors from the date of authorisation as a Foundation Trust.

The Nominations and Remuneration Committee determines the remuneration of the Executive and Associate Directors and is made up of the Chairman and the Non-Executive Directors.
Karen James OBE - Chief Executive
Date appointed: October 2014

Karen James OBE joined the Trust in 2014, following a successful career in the NHS. Having started her career as a registered nurse, she has, over the last fourteen years, held a number of executive leadership roles in large acute tertiary providers. Karen has significant experience in managing large scale change across complex economies, and has been successful in the delivery of improvements in organisational performance.

Karen leads the Executive team, and also serves on the Quality and Governance and the Finance & Performance Committees as Chief Executive. She is the statutory Accounting Officer for the Trust. In November 2020 Karen was also appointed Chief Executive at Stockport NHS FT as well as retaining her role and T&G ICFT.
Trish Cavanagh - Deputy Chief Executive
Date appointed: July 2014

Trish joined the Trust in July 2014 from University Hospitals of South Manchester NHS Foundation Trust, where she had been Associate Director of Operations. A registered nurse since 1986, and with an M.Sc. in Clinical Practice, Trish has long experience in operations and transformation in the NHS context.
Trish is responsible for the operational support provided to clinical functions in the Trust, including our community work and the contact-points with social care providers. She is also the lead for developing and implementing our transformational schemes, in partnership with local and regional partners. She is a member of the Workforce and Finance and Performance Committees, and is the Deputy Chief Executive.
John Graham, Executive Chief Finance Officer
Date appointed: July 2022
John is an experienced Director of Finance who has worked for a range of organisations including, a Health Authority, the North West Regional Office, the Directorate of Health and Social Care North, the Department of Health, a Strategic Health Authority, a Mental Health Foundation Trust and a leading University Teaching Hospital.

His most recent post has been that of Executive Director of Finance and Deputy Chief Executive at Stockport NHS Foundation Trust having previously held the same position at the Royal Liverpool and Broadgreen University Hospitals NHS Trust, an acute teaching hospital.
Asif Umarji – Director of Finance
Date Appointed – July 2022
Asif joined the Trust in 2015 and has worked in the NHS for almost 12 years since joining the National NHS Finance Management Training scheme. Asif has extensive experience working at the Trust for almost 7 years, holding senior finance positions and most recently as the Deputy Director of Finance. Prior to joining the Trust, Asif has spent his previous 5 years working at Lancashire Teaching Hospitals NHS FT within financial management.
Dilraj Sandher - Medical Director and Caldicott Guardian
Date appointed: June 2022

Dilraj joined the Trust in June 2022 as Medical Director and a Trauma and Orthopaedic Consultant. After training within the northwest, he started his consultant career at Manchester Royal Infirmary, where he also held the position of Associate Hospital Dean. Dilraj joined Tameside and Glossop IC NHS FT from Stockport NHS Foundation Trust, where he began employment in April 2015, progressing to Deputy Medical Director.
Dilraj leads on professional medical issues, and serves on the Quality and Governance, and Workforce Committees. He is the Trust's Caldicott Guardian, Responsible Officer for Medical Revalidation, Director of Research and Development (R&D), and executive lead for patient safety. Dilraj chairs a number of Trust committees, including Patient Safety, Executive Procurement Group, Digital Care Board, and the R&D Committee.
Peter Weller - Director of Nursing and Integrated Governance
Date appointed: February 2019
Peter has a portfolio of over 30 years' nursing experience in provider, commissioner and regulatory organisations, having held a range of clinical and managerial leadership roles. Holding an MA in Professional Practice pertaining to Patient Safety and Quality Governance, Peter re-joined the Trust from NHS Improvement, where he was Senior Clinical Lead for Greater Manchester and Lancashire, overseeing a range of NHS providers and driving improvements in governance, workforce and clinical standards. He was previously the Director of Quality Governance at the Trust.
Peter leads on Nursing, AHP and Quality/ Clinical governance matters, and is a member of the Quality and Governance Committee and the Workforce Committee. His role includes being the Director of Infection Prevention and Control for the Trust.

Amanda Bromley - Director of People and OD
Date appointed: September 2014
Amanda is a highly motivated HR/OD professional with extensive operational and strategic experience, which has been obtained from holding senior HR positions in a number of organisations in acute, community and mental health services.
Amanda commenced her career at Tameside Community & Priority Services NHS Trust before moving on to Wrightington, Wigan and Leigh NHS Foundation Trust, Tameside Acute NHS Foundation Trust and the University Hospital of South Manchester NHS Foundation Trust, she returned to Tameside Hospital NHS Foundation Trust in June 2013.
Amanda is passionate about putting staff and patients at the heart of everything she does and she firmly believes that the development of a culture built around engagement, continuous learning, leadership development and shared values enables an organisation to be successful and sustainable.
Sue Toal - Chief Operating Officer
Date appointed: December 2020
Sue joined the Trust in December 2020 and has worked in the NHS since 1981 first as an auxiliary nurse before undertaking nurse training at Guy's Hospital in London.
Sue joined the Trust from Stockport Foundation Trust and is hugely experienced having previously managed divisions at Salford Royal including surgery, theatres and anaesthesia and neurosciences and renal services.
Paul Featherstone - Estates and Facilities Director
Date appointed: March 2019
Prior to joining Tameside and Glossop IC NHS Foundation Trust, Paul was Director of Estates and Facilities at Bradford Teaching Hospitals NHS Foundation Trust. Paul qualified as a chartered surveyor in 1994 and holds first class honours and masters degrees and has spent his entire career working for a variety of NHS organisations. He is enthusiastic about how the built environment and facilities services provided to it can make a significant difference to the patient experience and has led the delivery of a number of large scale redevelopment and transformation projects.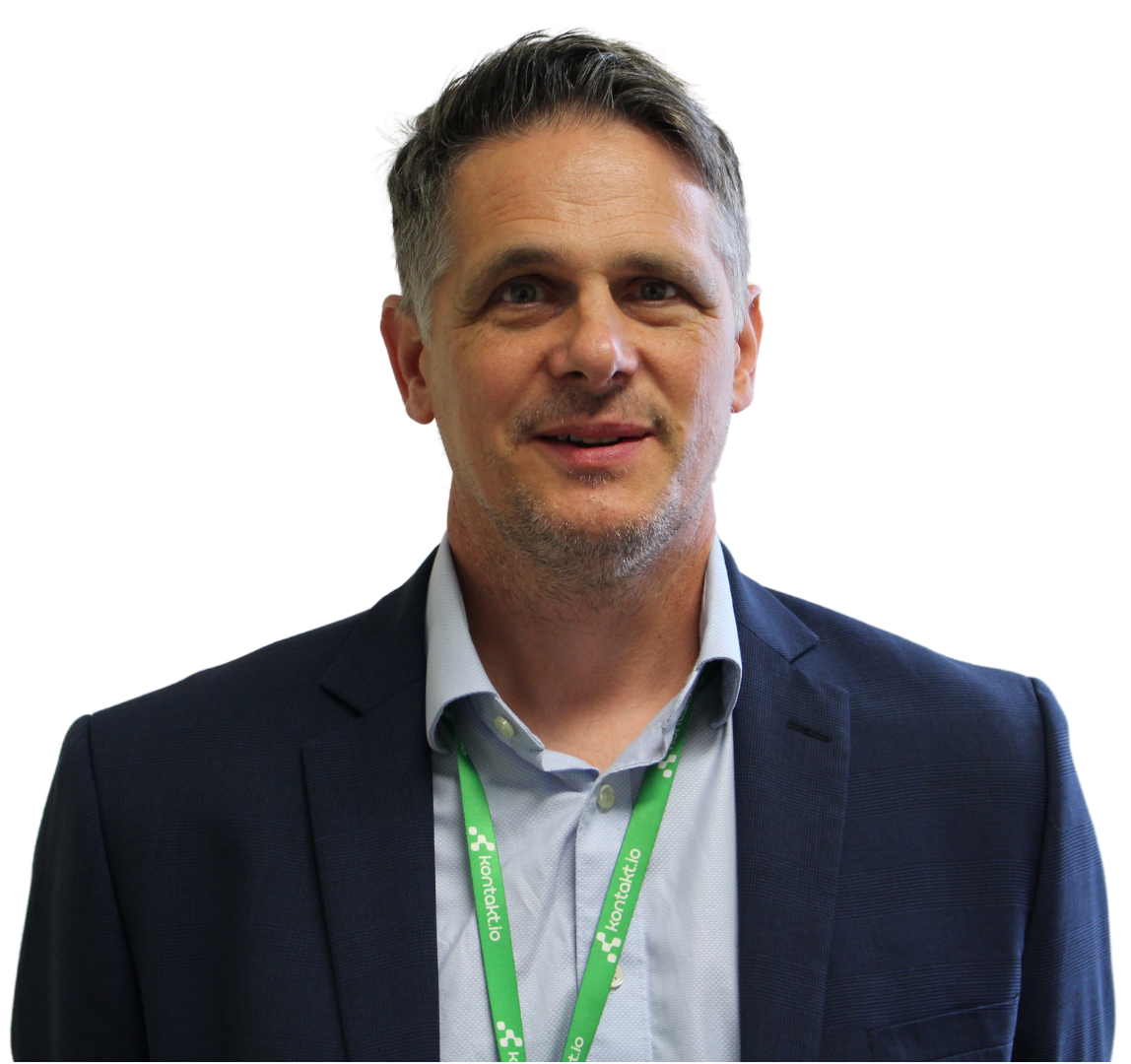 Peter Nuttall - Director of Informatics
Date appointed: November 2014
Peter was the Director of Information Technology at Wythenshawe Hospital before moving to Tameside and Glossop Integrated Care NHS Foundation Trust in 2014.
Peter has BSc, MSc, and PhD qualifications from the University of Manchester.
Jonathan O'Brien - Director of Strategy and Partnerships
Date appointed: January 2022
Jonathan has worked in the NHS for almost 20 years having initially joined as an NHS General Management Trainee. In that time, he has worked in operations management across acute trusts and mental health providers. Jonathan joins our Trust from North Staffordshire Combined Healthcare NHS Trust where he was Chief Operating Officer and Deputy Chief Executive for four years. Prior to that role Jonathan was Director of Operations at Mid Cheshire Hospitals NHS Foundation Trust for three years.
Throughout his career, Jonathan has maintained a keen interest in furthering his academic knowledge; he holds a Master of Business Administration (MBA) from Manchester Business School, an MSc in Healthcare Leadership and Management from the University of Birmingham and a BSc in Business Studies from Lancaster University Management School.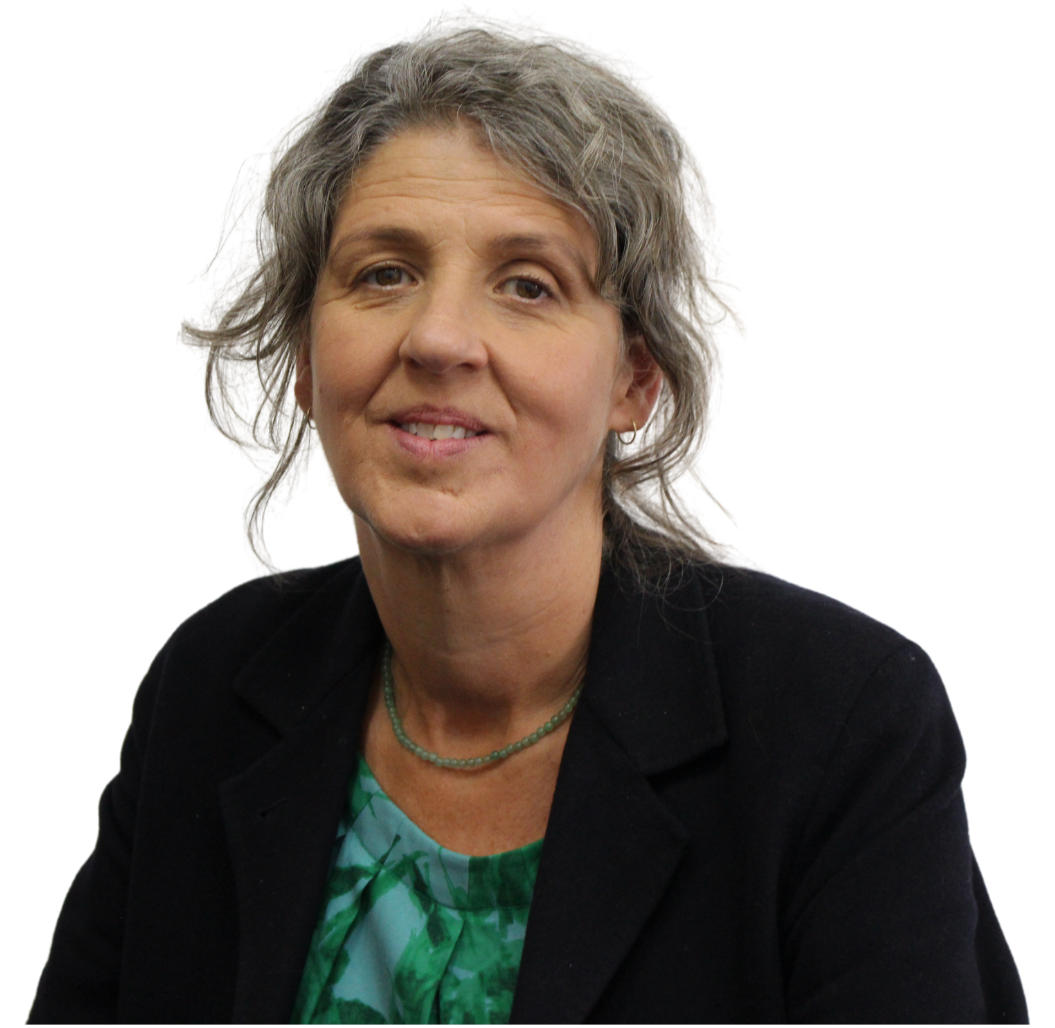 Sallie Bridgen - Non-Executive Director
Date appointed: February 2017
Board sub-committees: Chair of Quality and Governance Committee. Attends: Workforce Committee, Remuneration Committee
Sallie's career has been in housing and homelessness, working with housing associations, local authorities and charities. She has held senior positions at Shelter, the National Housing Federation and was CEO of Housing Diversity Network an organisation seeking to improve equality and diversity in housing. She now works to improve integration between housing and health, and with organisations on strategy and inclusive leadership. She is a Board Member of Syncora, part of the Calico Group.
Sallie is Deputy Chair, and Chair of the Quality and Governance Committee. She also serves on the Workforce Committee and the Nomination and Remuneration Committee. She is the Lead Non-Executive Director for Equality and Diversity, and End of Life Care and also the champion for Security Management.
David Curtis MBE - Non-Executive Director
Date appointed: January 2020
David is a mental health and general nurse, having had a 40 year full time career in the NHS. He has held senior clinical and managerial positions in mental health, acute and community services and in nurse education. His last NHS position was the Executive Director of Nursing and Integrated Governance in Pennine Care NHS Foundation Trust. In 2008 David was awarded an MBE for his services to Nursing and Health Care in Greater Manchester. David has also previously served as a Non-Executive Director in a health and wellbeing NHS foundation trust.

David is the Chair of the Finance Committee, and is a member of the Quality and Governance Committee and the Nomination and Remuneration Committee. He is the Lead NED for mortality.
Andrew Light - Non-Executive Director
Date appointed: January 2020

Andrew is a chartered management accountant with over 30 years' experience in the private sector. After graduate training and early roles gaining broad accounting experience Andrew enjoyed a 15 year career with Associated British Foods plc and progressed to his first finance director role with them. He joined Warburtons Limited in 2006 as finance director. The role has developed and broadened and became established for the first time on the Family Board of the business in 2014 with Andrew as CFO.

Andrew has begun to relinquish some of his responsibilities at Warburtons in order to enable him to continue as a volunteer NED on the Board of England Squash and take on the role at the Trust. Andrew is the Chair of the Audit Committee, and sits on the Finance Committee and Workforce Committee. Andrew's role also includes being the lead NED for Business Continuity and Counter Fraud.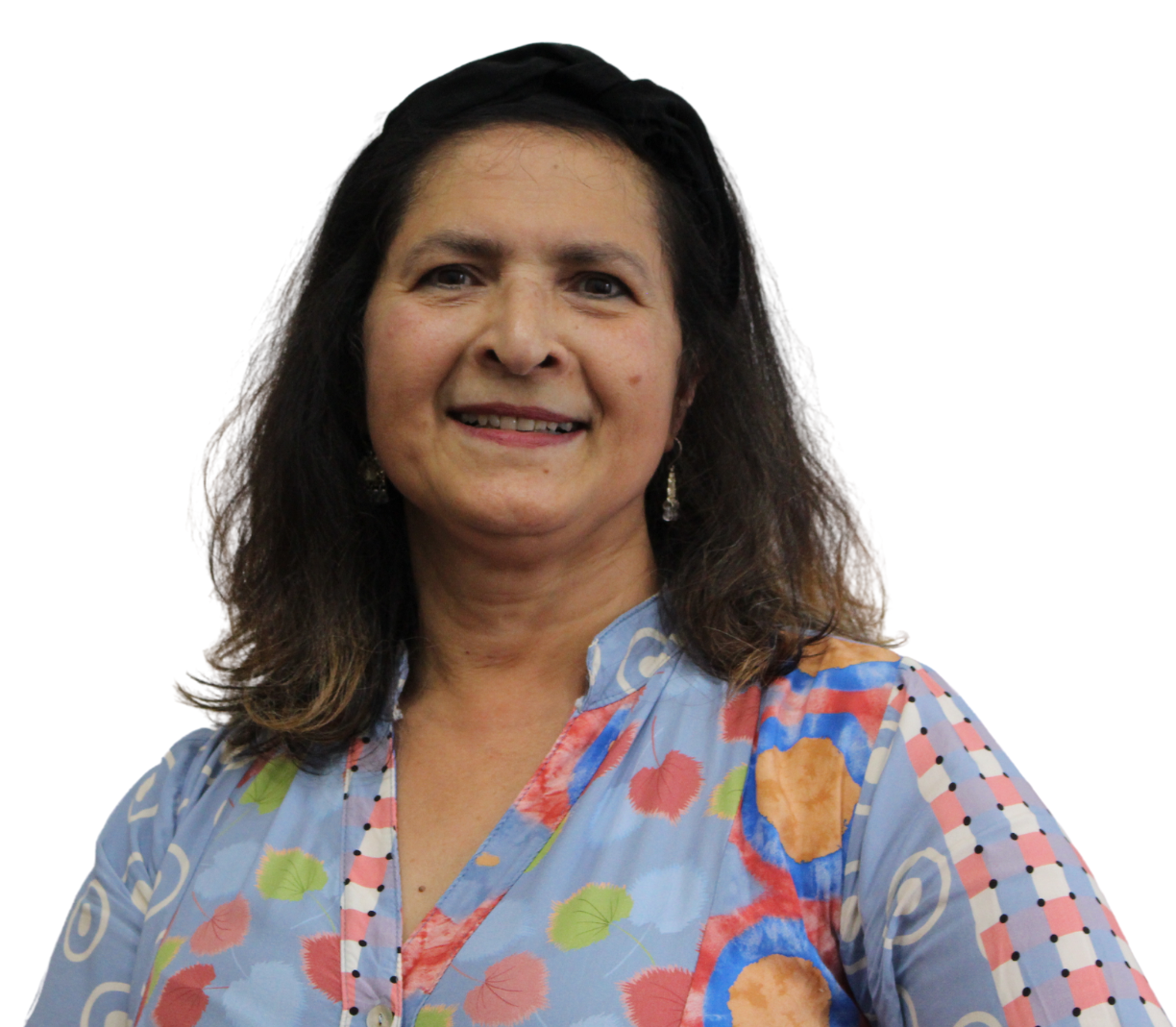 Dr Farath Arshad - Non-Executive Director
Date appointed: February 2021
Board sub-committees: Audit Committee, the Nomination and Remuneration Committee, Finance Committee and Charitable Funds Chair and lead for Safeguarding Adults and Children.

Dr Farath Arshad FBCS CITP, CPsychol. Farath's career has been spent as a research scientist in the private sector and academia in the UK and Europe. She has worked at several leading universities, heading research groups focused on artificial intelligence and its applications to education and healthcare. She has led research in applied computing R&D and evaluation including multidisciplinary work with industry, the NHS and its partners on strategic IT transformations leading to measurable benefits for users and organisations.

Recently retiring as the head of a university health informatics centre, Farath decided to retrain as a counsellor (supporting a school and a women's charity as a volunteer and, provides communication support for stroke survivors). She has served on primary care NHS boards gaining extensive experience of NHS governance.
Michael Forrest - Non-Executive Director
Date appointed: March 2022
Michael's experience includes working for nine years at North West Ambulance Service (NWAS) undertaking roles including Deputy Chief Executive, Director of Workforce and Interim Chief Executive.
In addition to his role at the ICFT, Michael is also a Non-Executive Director at BARDOC which provide GP and dentistry out-of-hours services across Greater Manchester.
Michael began his career at Tameside Metropolitan Borough Council where he started as a trainee and went on to be Assistant Executive Director of People and Performance. Michael has also previously held the position of school governor for 11 years at two Tameside schools.
Michael is a Chartered Fellow of the Chartered Institute of Personnel Development.
Michael is the Chair of the Workforce Committee and is a member of the Audit Committee and the Nomination & Remuneration Committee

Abdul Hamied - Associate Non-Executive Director
Date appointed: February 2021
Board sub-committees: Workforce Committee and Quality & Governance Committee.

Abdul is a currently Head of Vaccine Equalities within NHS England's Covid-19 Vaccination Deployment Programme. Prior to this he worked on NHSE/I's award winning national Covid-19 Psychological Health & Wellbeing Programme for the NHS staff and developing the People Plan. He has also managed/supported various NHS transformation programmes including PCN development, general practice development, integrated care and mental health.

Prior to joining the NHS, Abdul has worked in several SRO roles leading social, economic and area-based transformation programmes and multi-sector partnership in local government. During his time at Rochdale MBC, he led various multi-agency partnership and area-based transformation programmes focused on step-change in local social and economic conditions, housing market renewal, improving mainstream services and reducing inequalities as well as leading on the work of the Local Strategic Partnership. He was also a Neighbourhood/Local Improvement Advisor, part of a CLG improvement programme, supporting improvement across a range of areas (economic development, community empowerment, performance management, cohesion, equalities and tackling inequalities) working closely with local authorities and local strategic partnerships.

Abdul is an experienced Non-Executive Director having previously served on a number of BME housing association boards, Heywood Middleton & Rochdale Primary Care Trust Board, NW Learning & Skills Councils, and been a member of DWP Ethnic Minority Advisory Group. He is also passionate about tackling inequalities and has worked strategically with a range of private, public and voluntary sector organisations to aid understanding and improve practice to tackle under-representation at all levels.
In response to the new requirements we have taken on-board a one stop website solution, MES Declare, that deals with all areas of the guidance.
Our staff can login to this website and fully comply with the guidance.
Trust Board meetings are held every two months on the last Thursday of the month. Trust Board meetings are held in public at 9.30am in Silver Springs House.
At present public access is restricted to all meetings owing to COVID-19, until further notice. If you would like to observe the Board meeting, please contact carole.ditchfield@tgh.nhs.uk.
2022 dates
27 January 2022
31 March 2022
26 May 2022
28 July 2022
29 September 2022
24 November 2022