We're accepting nominations now
We are accepting nominations now for public Governors in:
Ashton-under-Lyne
Audenshaw
Denton
Hyde
Longdendale
Mossley
Click here for more details and how to apply.
The role of a Governor
The role of a Governor is to provide a link between the local community and the Board of Directors. They represent the interests of members of the Trust as a whole, the interests of the public and those of our partner organisations. They contribute to the future direction of our Trust, and hold the Non-Executive Directors to account for the way our Board of Directors performs. They are a "critical friend", giving their support to the Trust whilst keeping an eye over its performance against targets and standards.
In order to be a Governor you need to be a member of the Trust.
One of the guiding principles of being a foundation trust is that we are accountable to local people. To help with this, we invite people from the community to become members of Tameside and Glossop Integrated Care NHS Foundation Trust. It's free and open to anyone over the age of 16 years.
Being a member gives you the chance to influence how we develop health services locally, as well as decisions about our future direction. Visit our Membership page for more information and how to become a member.
About the Council of Governors
The Council of Governors meets every three months. All reasonable expenses incurred as a result of carrying out Council duties (such as travel expenses) are reimbursed by the Trust, although there is no salary associated with the post of Governor. The public members of the Governors have a real opportunity to ensure that Tameside and Glossop Integrated Care NHS Foundation Trust continues in the 21st century as a Trust of which the people of Tameside and Glossop can be proud, the NHS Trust of choice for local people.
If we receive a lot of interest and nominations for each area then an election will take place. This will involve all the other members within the area casting a postal vote based on a short summary about each of the individuals seeking to be elected to the Foundation Trust's Council of Governors. This election will be organised by UK Engage on behalf of the Trust to ensure the process is fair and open. Clearly, the nomination forms to be found within the information packs need to be completed and returned to the Returning Officer. If only one person comes forward for nomination, they will be elected unopposed.
Below contains details of the currently elected Council of Governors. The Governors contact details is via Membership Office on 0161 922 6005. There should be 29 Governors, 15 public, 7 partnership and 7 staff.
Ashton
Elected Member: Champak Mistry
Date elected: 22 March 2019
Office expires: 21 March 2022
My name is Champak Mistry. I am a retired CNC programming engineer, I worked up from an apprentice to managing occupational safety and health (IOSH). I have lived in Tameside for over 40 years I am married with two daughters and one son. My eldest daughter is head of customer services for Barking and Dagenham Council. My Daughter works as a homeless officer in Northamptonshire. My son is a domiciliary optometrist and my daughter in law is a GP in Derbyshire. I am heavy involved with the local Indian association, I work hard to raise awareness and educate members to improve integration and well being within the community. As an elected member I will represent the views of people whom struggle to share their views due to language barriers. I endeavour to improve services to meet the needs of our community.
Audenshaw
Elected Member: Wendy Brelsford
Date re-elected: 22 March 2019
Office expires: 21 March 2022
My name is Wendy Brelsford, and I have lived in Audenshaw for 36 years. I've been Public Governor for the town at Tameside and Glossop IC NHS FT for six years, having previously had various community roles which includes; being a Governor in two primary schools, the setting up of a community association for Jigsaw tenants in Audenshaw, the setup of numerous Homewatch streets. An elected member of Tameside Council, a member of the Management Committee of Ryecroft Hall and a Board Director of Tameside Citizen's Advice Bureau.
Before retirement, I was a mathematics lecturer at Tameside College. I am also a local JP, and hold a Queen's Award for Voluntary Service.
Denton
Elected Member: Mike Walker
Date elected: 22 March 2019
Office expires: 21 March 2022
I am Mike Walker and having lived in Denton for 60 years I and am honoured to now represent my town as a Governor at Tameside and Glossop Integrated Care NHS Foundation Trust. The appointment is the latest chapter of a lifetime of community support that includes over thirty years police service, retiring as an Inspector at Tameside. Followed by charity fundraising for the NSPCC, The David Lewis Epilepsy Centre at Alderley and as Fundraising Manager at The Beechwood Cancer Care Centre in Stockport. I have been Chairman of my local residents association and a Governor at Corrie County Primary School. I look forward to another challenge and to be supported by my wife Irene, my children Michelle and her husband Dave, Alan his wife Kim and my grandchildren Hollie, Adam and Jack.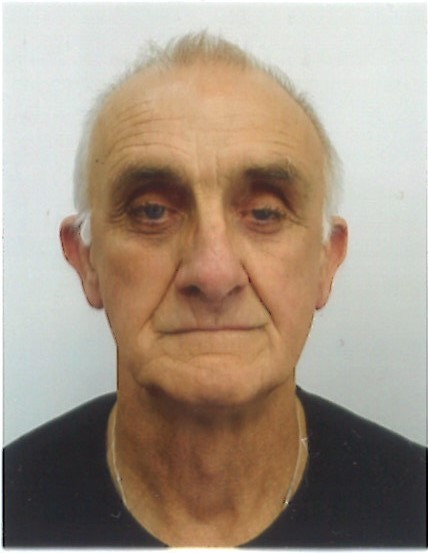 Elected Member: Richard Williams
Date elected: 17 October 2020
Office expires: 17 October 2022
My interest in finding a way to have a voice began with my involvement in the Labour movement and trade unions in the 1960s, going on to become a shop steward in the 1970s.
In 2003/4 I became the secretary of a Tenants association and later on the Tenants representative on the board of New Charter Housing Trust (now the Jigsaw Group), this lasted for approximately three years.
I became a Governor because I saw a way to help the people of Tameside understand how the Trust operates; and inform the Trust Board members how the people of Tameside view the workings of the Trust.
Dukinfield
Elected Member: Rt Rev Dr Vernon Marshall
Date elected: 15 December 2020
Office expires: 15 December 2022
I am Dr Vernon Marshall and have lived in Dukinfield since 1998, but I am originally from a coal mining village in South Yorkshire. Although originally and teacher and then a social care worker, I have spent most of my adult life in Church Ministry. I am now the spiritual leader of a religious movement in the mystical tradition. I have a long history of community involvement, in housing associations, as a Prison Monitor, in mental health work, and in local politics. I also served for a number years in university chaplaincy. I am currently a volunteer with a Cardiac Support Group at Wythenshawe Hospital. I am also a writer and, in my spare time, a countryside walker and a dog owner.
Droylsden
Elected Member: Joan Kniveton
Date elected: 19 October 2020
Office expires: 18 October 2023
Glossop
Elected Member: Lesley Surman
Date elected: 16 December 2016
Office expires: 19 December 2022
My approach to life is fundamentally practical and humanitarian. I worked within clinical and educational health care setting all my working life attaining professional qualifications, a Bachelors, Masters and Doctorate degree (all health care related) and lots of experience, knowledge and understanding.
Since retiring in 2011 I have become increasingly involved in promoting the patient/public voice and the advocating for the benefits of patient/public participation, with a particular focus on the Glossopdale Neighbourhood
I am Chair of the Glossopdale Patient Neighbourhood Group (GPNG) and the Tameside and Glossop Patient Network (PN); here we work closely with T&G ICFT and other commissioning/delivery groups to inform and keep central the public interests.
Elected Member: Chris Webster
Date re-elected: 20 March 2017
Office expires: 19 March 2023
My name is Chris Webster and I am in my second term as a Public Governor for Glossopdale. I share this responsibility with Dr Lesley Surman and between us we attend as many of the Neighbourhood and Well Being meetings as possible. I am a member of Manor House Patient Participation Group and I have recently resigned as a School Governor at New Mills Primary School. I am Vice Chair of the Trustees of Bakewell and Glossop Community Transport. In my role at the Tameside and Glossop Integrated care Trust, I serve on the Nominations Committee where we review the Non-Executive Directors and the Chair of the Trust. I attend the Finance Committee and the Workforce Committee meetings and report back to Governors. I work with the open day committee too. I find my role challenging at times, but rewarding. I am proud to serve as part of the great team that is still transforming Tameside and Glossop Foundation Trust into one of the best performing Trusts in the country.
Hyde
Elected Member: William Moss
Date re-elected: 19 October 2020
Office expires: 18 October 2023
Elected Member: Mark Hindle
Date elected: 4 June 2018
Office expires: 3 June 2024
Originally from Droylsden, I was born in Tameside Hospital, I have lived locally all my life and I am passionate about local services. I have worked in and around the NHS for several years and I feel I have a good understanding of the challenges, opportunities and benefits of improving local health and care services.
I initially trained with the Royal Air Force before starting my career in IT in the healthcare sector, where I established a track record of delivering innovative technology solutions and information systems into the NHS and internationally. I have a keen interest in technology and how it can be used to enable change and 'join up' health and care services.
I have been involved locally with the Air Cadets and Scouts and am passionate about providing opportunities for young people, such as the Duke of Edinburgh's Award Scheme. In my spare time I enjoy spending family time with my wife and son and I am a lifelong Manchester City supporter.
I have lived in Hyde now for a number of years and as a Governor, it is important to me to ensure local voices can be heard and that the Trust is held to account on behalf of the people of Hyde.
Longdendale
Elected Member: Anne Corrie
Date re-elected: 22 March 2019
Office expires: 13 April 2022
I first became closely involved with Tameside and Glossop authority in 1979 when I became chair of the Tameside and Glossop Community Health Council which was a statutory body meant to represent patients views. Later I was appointed Chair of the Family Practitioners Committee which later morphed into Tameside Family Health Service Authority. I have retained my interest in local healthcare over these many years.
I have at the same time been an educationalist largely involved with dyslexic young people in Manchester. I have been retired for the past seven years but continue to do voluntary work in my community.
Mossley
Elected Member: Alec Hall
Date elected: 6 December 2018
Office expires: 5 December 2021
I was born and lived all my life in Mossley. I am a Member of the Chartered Institute of Procurement and Supply and have over 35 years experience in purchasing and materials management in both the private sector and more recently at Tameside MBC prior to retirement eight year ago. I also served 16 years in the Territorial Army before leaving in 1998.
Married to Kath, I enjoy walking and travel and have a keen interest in all things motorcycle related.
Stalybridge
Elected Member: Richard Umpleby
Date elected: 19 October 2020
Office expires: 18 October 2023
I spent many years as a health care worker for the health sector. I have worked in learning disabilities, mental health and general health with many years over in Accident and Emergency. I have seen the NHS over many years from both a health worker side and as a patient and family member. I have read law at university and now want to give my time to volunteering for the public. I volunteer for a HIV charity, The National Autistic Society as a tribunal volunteer and as a local school governor.
England and Wales
Elected member: Murtaza Husaini
Date re-elected: 20 March 2017
Office expires: 19 March 2023
I have experience working as Governor for Tameside and Glossop IC NHS FT and am a Trust Board member for Healthwatch.
I am keen to improve the Trust to be better than any in the country and preferred by patients.
As a previous cardiologist and director of CCU/ITU at the TGH and I have been a member of committees which look after relations with patients and authorities.
Appointed Partnership Members
Organisation: Young Person Representative
Name: Vacant

Organisation: Tameside Metropolitan Borough Council
Name: Cllr Brenda Warrington
Councillor Brenda Warrington became the Leader of Tameside Council on January 31, 2018.
Brenda's GMCA responsibility is portfolio lead for Age-Friendly Greater Manchester and Equalities.
Brenda is the first female chair of the Greater Manchester Pension Fund in its 95-year history, the largest Local Government Pension Scheme in the UK at £23 billion.
The Denton West Councillor was first elected in 2002 and became executive member for Adult Services in 2008.
Brenda has served as the Council's lead member for Health and External Relations and Scrutiny as well as being chair of the Personal and Health Services Scrutiny Panel. Under that role she was responsible for the integration of health and social care and merging Tameside Council and Tameside and Glossop Clinical Commissioning Group.
Brenda served as Deputy Mayor in Tameside in 2008 to 2009 and Mayor in 2012 to 2013.
Brenda has held roles and been involved in many organisations and community groups, including as a school governor at Denton West Primary School and Two Trees Community College, continuing that role when it merged with Egerton Park College to become Denton Community College, and helped establish Friends of Granada Park and Friends of Thornley Park.
Organisation: High Peak Borough Council
Name: Councillor Anthony McKeown
Organisation: Consort Healthcare (Tameside) plc
Name: Mark Holden
Mark is a Partner Governor of the Trust and a director of Consort Healthcare (Tameside) PLC the Trust's PFI partner responsible for the new hospital project completed in 2009. He has been responsible for all stages of the Tameside Hospital project from the bid through to current day. Mark has 31 years of experience in the construction and related services industry and has been involved with similar projects since 1995 and has extensive experience in the healthcare sector both in Manchester and throughout the UK. Mark lives in Greater Manchester
Organisation: Action Together
Name: Vacant
Elected Staff Members
Division: Corporate Services
Name: Andrew Morgan
Office expires: 31 March 2024
I have worked for the Trust in Corporate Services for three and a half years in the human resources and education and training departments. I feel strongly that we are a progressive Trust with values and behaviours that reflect my moral standards and a culture that recognises the value of staff members and the contribution they make to the organisation.
After 14 years working in a communications environment, I have spent the last 20 years working in the local government and education sectors and have been a Trade Union Representative and Health and Safety Representative for five years. I have always worked in environments where I have been dealing with people from all walks of life and varied responsibilities. I feel that I can provide a voice for my colleagues and include perspective of a local service user. As a local resident, who was born at Tameside Hospital and a current service user of the Trust, I am invested in making sure that the Trust operates in the best possible way and provides patients and relatives with the high quality care that they deserve.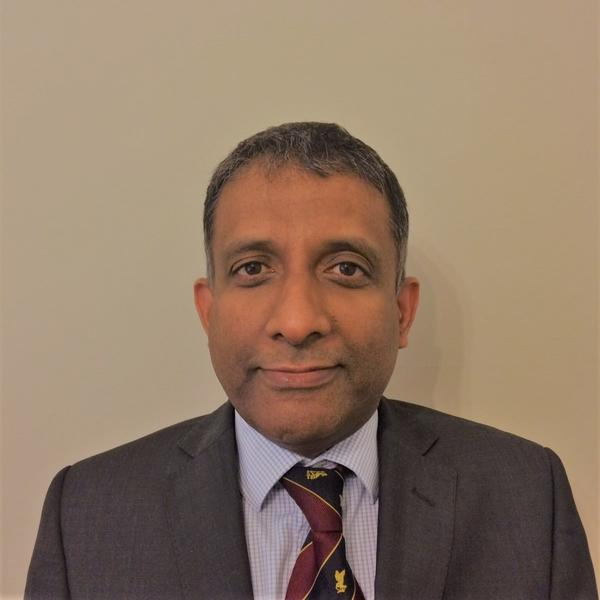 Division: Surgery
Name: Raja Swaminathan
Office expires: 30 June 2024
I have frontline experience in the NHS surgical constituency, as a junior trainee doctor to being a consultant, spanning more than 20 years. I bring my experience in constructive dialogue, clinical governance, teaching, training and education. As a consultant orthopedic surgeon for more than 10 years, I have knowledge and experience of the challenges faced by the frontline staff in providing gold standard patient centered care.
I believe that with openness, transparency and collaborative working, work force engagement could be improved further. I am enthusiastic to bring about change in the work place environment, in an evolving 21st century NHS, with changing expectations from patients and regulatory bodies. I am proud to represent the surgical workforce in the council and help in adherence to the standards set by the NHS constitution.
Division: Women and Children's
Name: To be confirmed
Office expires:
Division: Estates and Facilities
Name: To be confirmed
Office expires:
Division: Medical and Urgent
Name: To be confirmed
Office expires:
Division: Intermediate Tier Service and Neighbourhoods
Name:To be confirmed
Office expires:
Dates for 2022
Wednesday 16 March at 3pm
Tuesday 19 July at 6pm
Thursday 22 September at 3pm
Tuesday 6 December at 12pm
Location:
These meetings are currently taking place via MS Teams. Please contact Carole Ditchfield carole.ditchfield@tgh.nhs.uk for more information.
Annual Members' Meeting 2022
Thursday 22 September at 3pm.
Council of Governors Papers